Pre-order our gorgeous 10×10 Latin Children's book!
Original Estimated ship date: 12/18. If you order this book with other items, this book will ship separately.
Please note: We have begun shipping out pre-orders. However there were quality issues with half of the order and instead of shipping out a subpar product, we have sent them back and are awaiting a rush production and shipment of the rest. We will update with further information when we have it. Thank you for understanding.
—
In this beautifully illustrated alphabet book, each letter of the Latin alphabet is paired with an animal that makes the same sound – so even parents with no knowledge of the Latin alphabet can easily read this book with their children. Latin students of all ages will learn the Latin alphabet, common verbs associated with speaking, and the Latin names of twenty- four nouns.
The introduction also provides recommended questions to ask your child. So even while discussing the animals and sounds you can continue using Latin. You and your child will be able to use only Latin, even if you've never heard a Latin word before!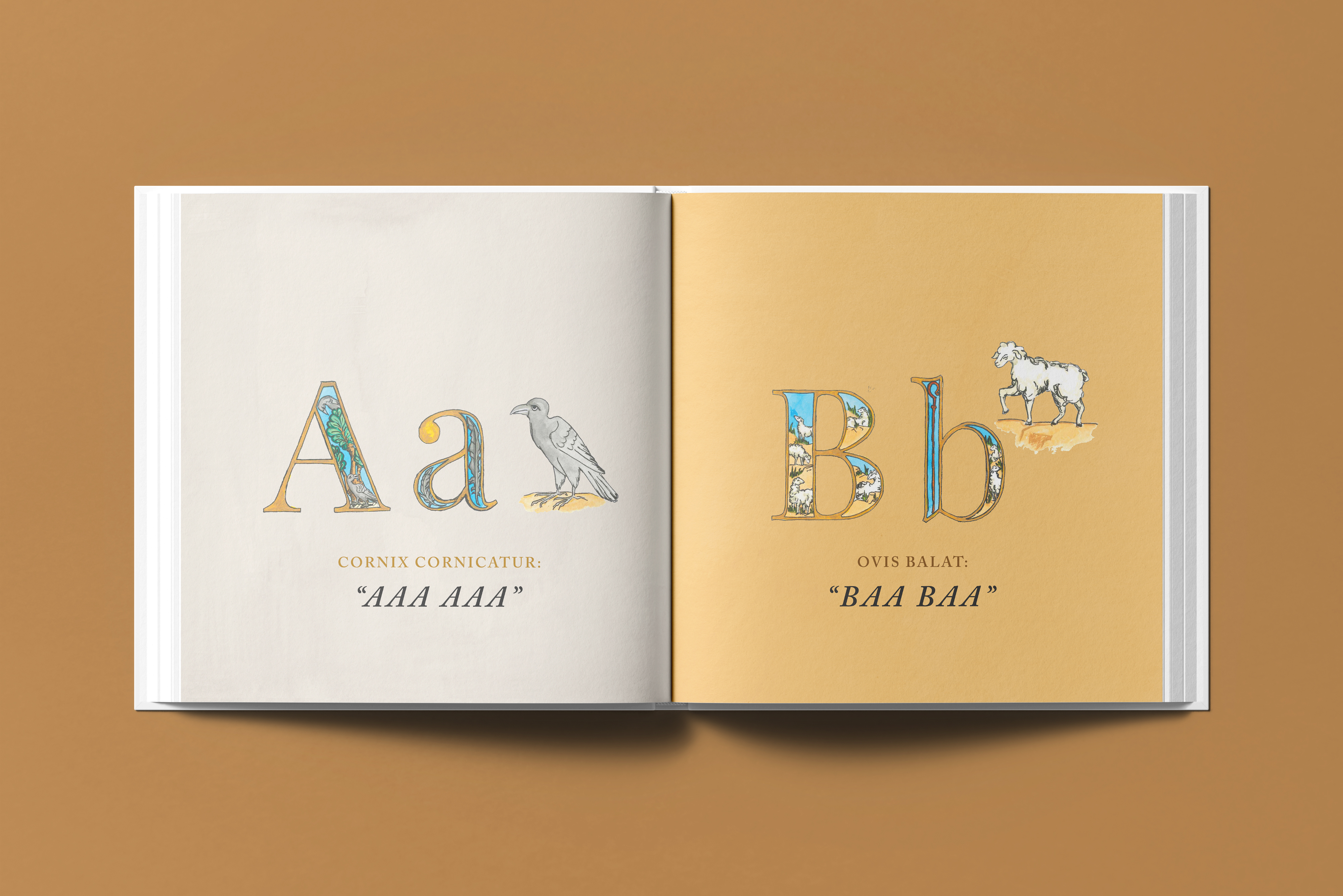 Canadian Customers, save on shipping through our preferred Canadian Distributor, Classical Education Books.