The cost of this conference is a donation of whatever size you feel you can make. Please do not let cost keep you from attending. If you can't afford a donation, please feel free to come at no cost. If you can, we welcome your partnership. (Suggested donation: $45)
The first 100 registrants who give the full suggested amount will receive a pen, a notebook, and a Dwell sticker.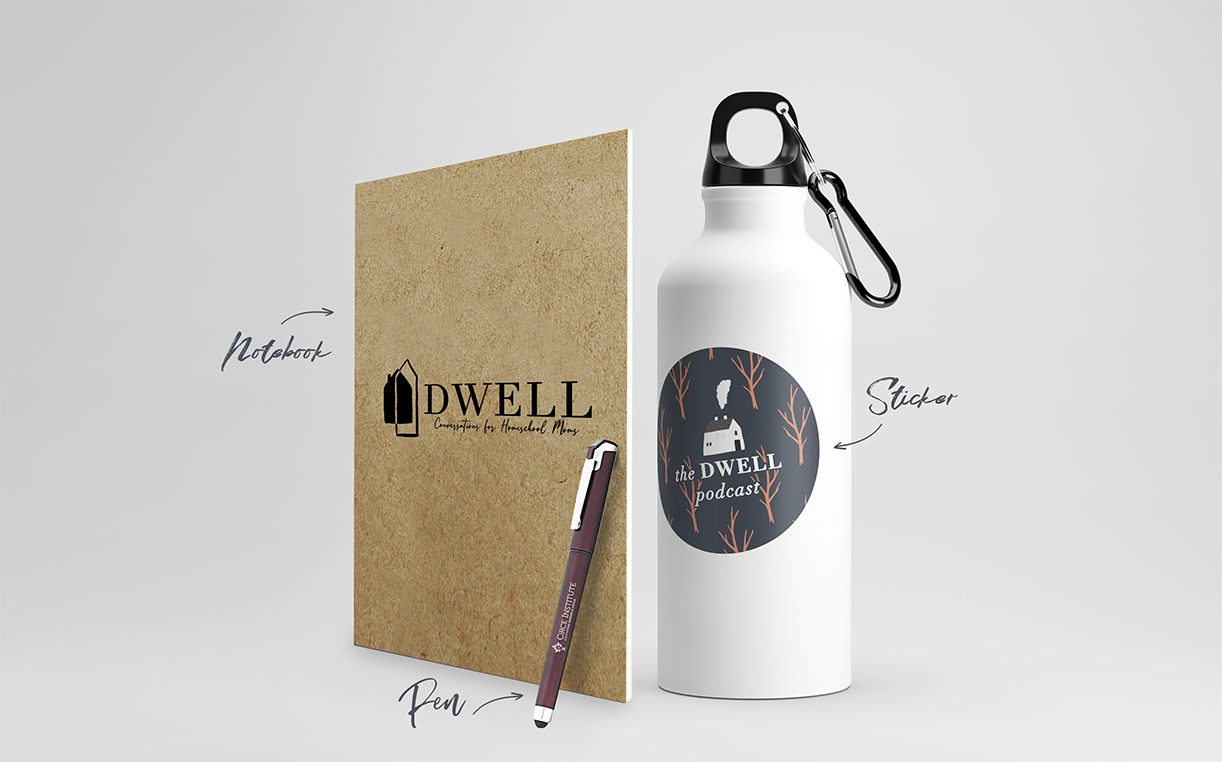 —-
Join us for this online, six-sessions over six weeks, conference for women in every phase of life. Our theme for Dwell 2023 is Knit Together from Colossians 2:2, "that your hearts may be encouraged, being knit together in love…."
With inspiration from our speakers, we will consider how to strengthen our communities, from the most intimate, our families, to our broader communities, our churches, schools, co-ops, and friendships, and how in community we can engage in the good work of nurturing our children in body, mind, and spirit.
We will meet online on Tuesdays, beginning on March 21  through April 25, from 3:00 to 4:30 ET. Can't make every session? Don't worry, each session will be recorded and provided for FREE to each registrant about a week after the conference.
Be Refreshed. Be Challenged. Be Renewed.
SCHEDULE:
Mar 21 – Renee Mathis – Clothed In Love
Mar 28 –  Andrea Lipinski – The Robes We Wear: Prophet, Priest, and Queen
Apr 4 – Nena Harris  – Woven in Love, Hidden in Mystery: A Reflection on Beginnings
Apr 11 – Heidi White  – A Glorious Tapestry: How Weaving Women Make the World
Apr 18 – Katerina Kern – Macrocosm to Microcosm: The Woven Universe of the Early Christians
Apr 25 – Karen Kern – Bringing It Home: How Tradition and Memory Create Community